Instructions
1. Connect the adapter to the speaker and remove the cover.
2. Fill the tank with tap water, using the measuring cup provided. Never exceed 200 ml.
3. Add 3-5 drops of essential oil to every 100 ml of water. Use only natural oils, which do not contain chemicals, such as Peg 40 Castor Oil.
4. Put the cover back on the speaker. Connect the adapter to the power outlet. Press LIGHT to select the desired light and MIST to select the desired timer.
For more detailed information on how the diffuser works, consult the instruction manual
& nbsp;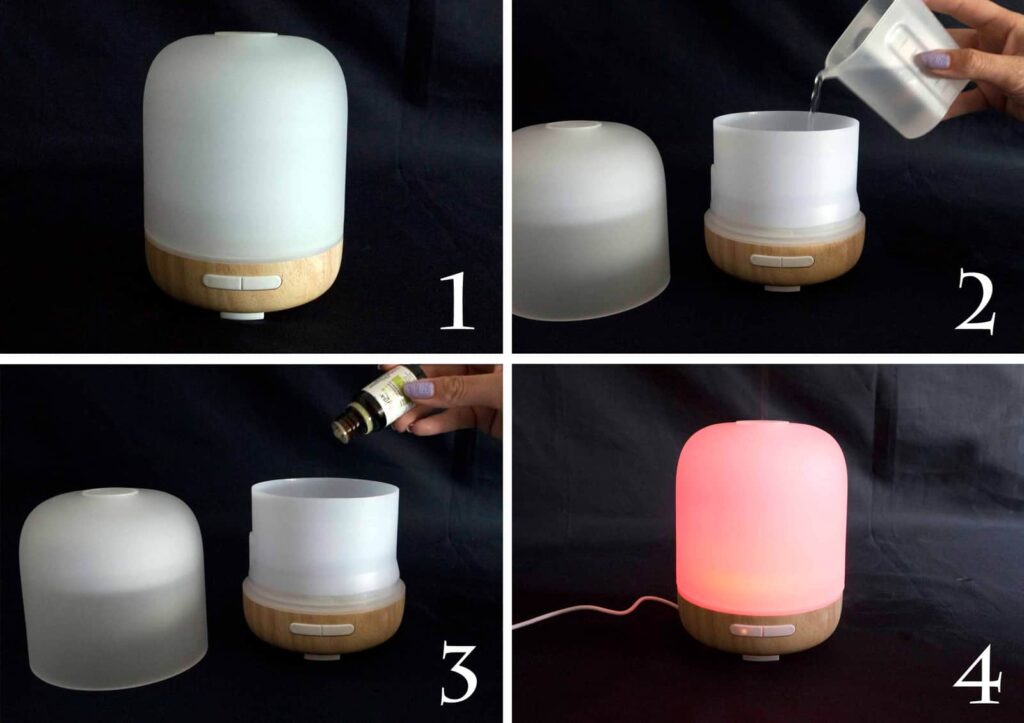 & nbsp;
Use and maintenance:
– If the diffuser produces a beep three times upon switching on, it means that there is not enough water inside the tank.
– Never fill the diffuser directly under the tap. Always use the measuring cup supplied.
– Use only natural essential oils that do not contain chemicals, such as Peg 40 Castor Oil.
– When the diffuser is not in use, empty the tank from the DRAIN SIDE side and dry with a cloth.
– Clean the diffuser regularly using a kitchen degreaser and a soft cloth.